Press Releases
Samsung BIO Insight
Samsung Biologics 2022 | Year in Review



In 2022, Samsung Biologics continued to take the extra mile to build a healthier and better tomorrow. We had a dynamic and exciting year, where we focused all our efforts towards helping to save patients' lives and build a more sustainable future. Here is a snapshot of the key events and initiatives that defined us in 2022.

Driven. For

A BETTER TOMORROW.







Samsung Biologics to purchase land for its
​​
​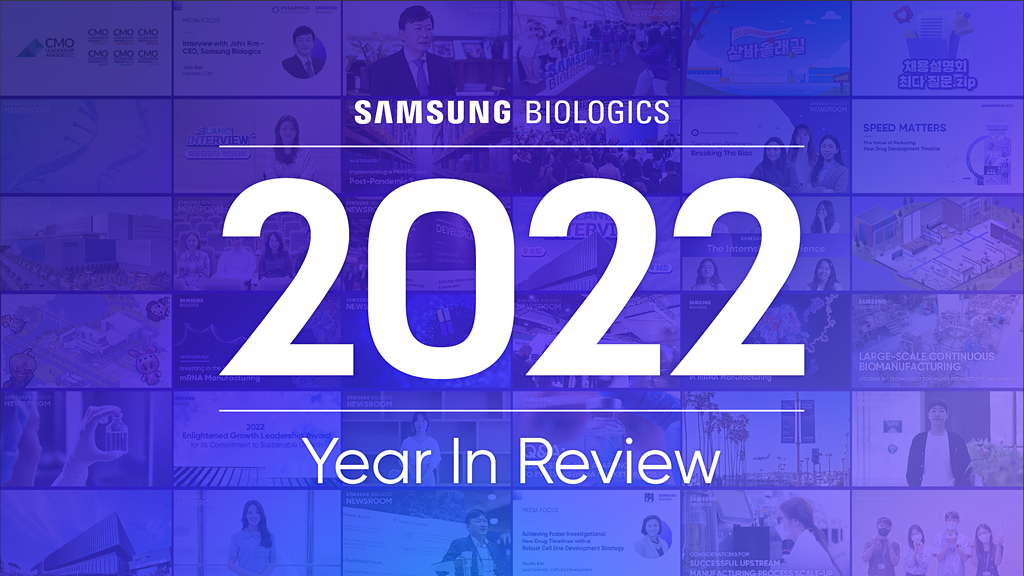 In 2022, Samsung Biologics continued to take the extra mile to build a healthier and better tomorrow.
We had a dynamic and exciting year, where we focused all our efforts towards helping to save patients' lives and build a more sustainable future.
Here is a snapshot of the key events and initiatives that defined us in 2022.