Safety ∙ Health ∙ Environment Management
Samsung Biologics has developed integrated ESH management system as the level of a global top tier and pursues incident free workplace and eco-friendly management with sustainable ESH management.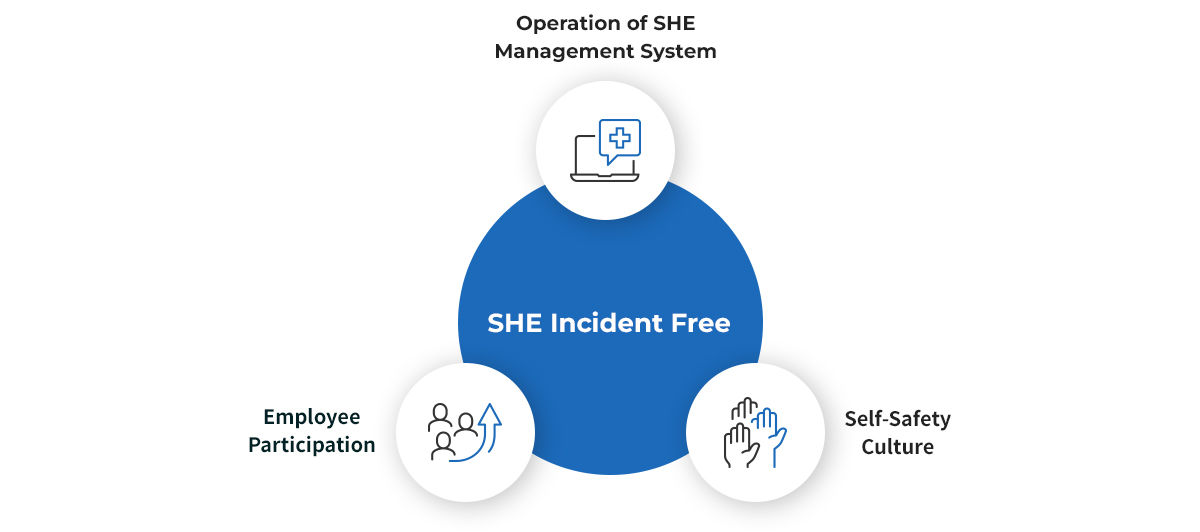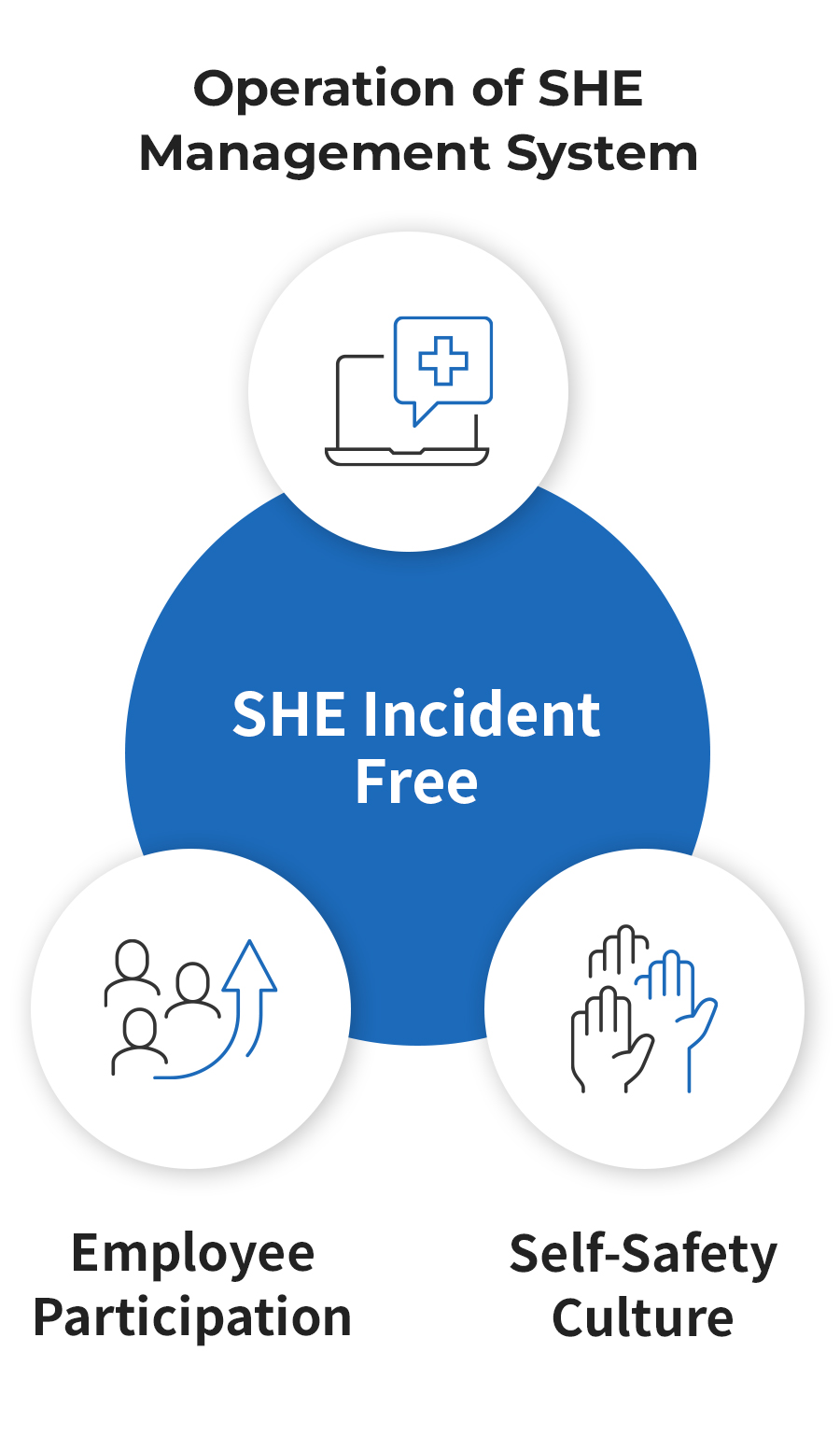 ESH Management System
Operation of ESH Management System
All employee Participation
Settlement of self-practice culture
ESH
CEO's
Statement

Based on the respect for human life and dignity, Samsung Biologics shall establish a safe and pleasant workplace for all employees, customers, and communities, and contribute to the protection of the environment in order to lead the implementation of a sustainable society. Furthermore, the factors safety, health, and environment (hereinafter referred to as "safety environment") shall be considered as a top priority when carrying out any decisions where the matters listed below shall be implemented.

- Top management recognizes the value of a safe environment and will take the initiative to prioritize all goals associated
- A strict safety environment management system shall be established and faithfully implemented to comply with domestic and international regulations, compliance to agreements and prevention of accidents
- Resources necessary for the continuous improvement of the safety environment shall be provided, and safety environment policies and management performance shall be hared to all interested parties
- We must do our best to reduce environmental pollutants and protect the environment to lead a sustainable future.

Samsung Biologics recognizes the importance of safety environment and based on this policy, guarantees the prevention of accidents and a safe working environment through the participation and self-practice of all members
Sustainable
development

Samsung Biologics operates ISO 45001(Safety & Health Management System), ISO 14001(Environment Management System), ISO 50001(Energy Management System) and strives to satisfy international and local regulation and client's requests and to minimize environmental impact and ESH risks from our business for sustainable development.
ESH
Management
Policy

1. Strengthening ESH management system

- Comply with local and international regulations and agreements on safety, health, environment, and energy.
- Develop and implement internal processes and procedures which established beyond related regulations.
- Train all employees to ensure them understand and practice ESH management system
- Share ESH performance to all interested parties.

2. Establishing a safe workplace

- Settle self ESH management culture for a safe workplace
- Habituate pre-process safety management and establish an incident free workplace by continuous ESH various activities.
- Protect employees and neighbors from external hazards such as natural disaster, fire, contagious disease.
- Maintain emergency response system for business continuity.

3. Minimizing environmental impact

- Reduce environmental pollutants, chemical emission and energy use, and promote wastewater reuse and recycling of waste.
- Continuous efforts to respond to global climate change.
- Environmental improvement investment to conserve the environment and ecology of the local community.