Safety ∙ Health ∙ Environment Management
Samsung Biologics is committed to operating an ESH Management System in a manner that prevents environment, safety, and health (ESH) accidents and incidents to ensure the safety of employees.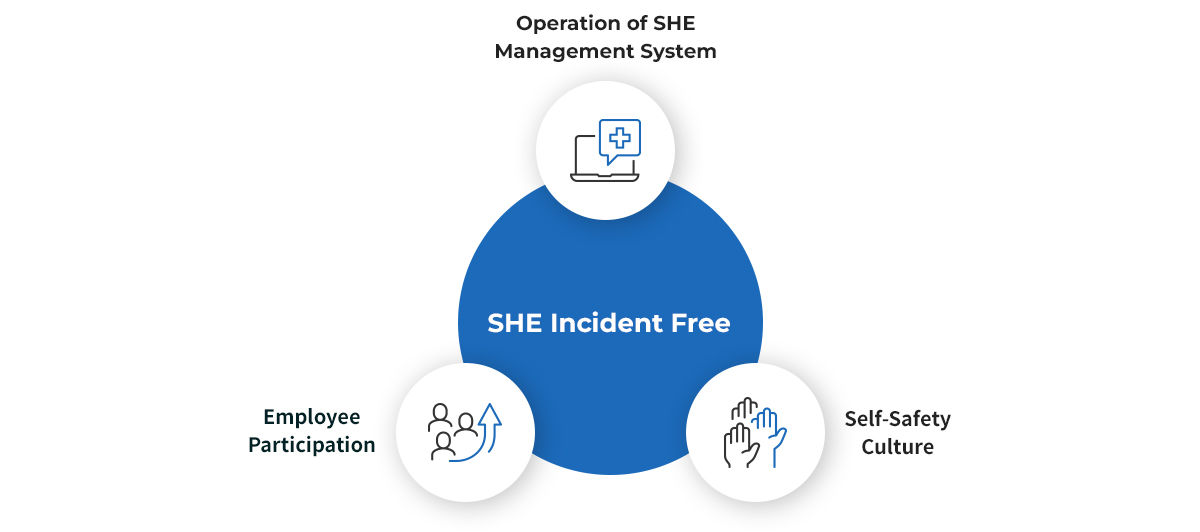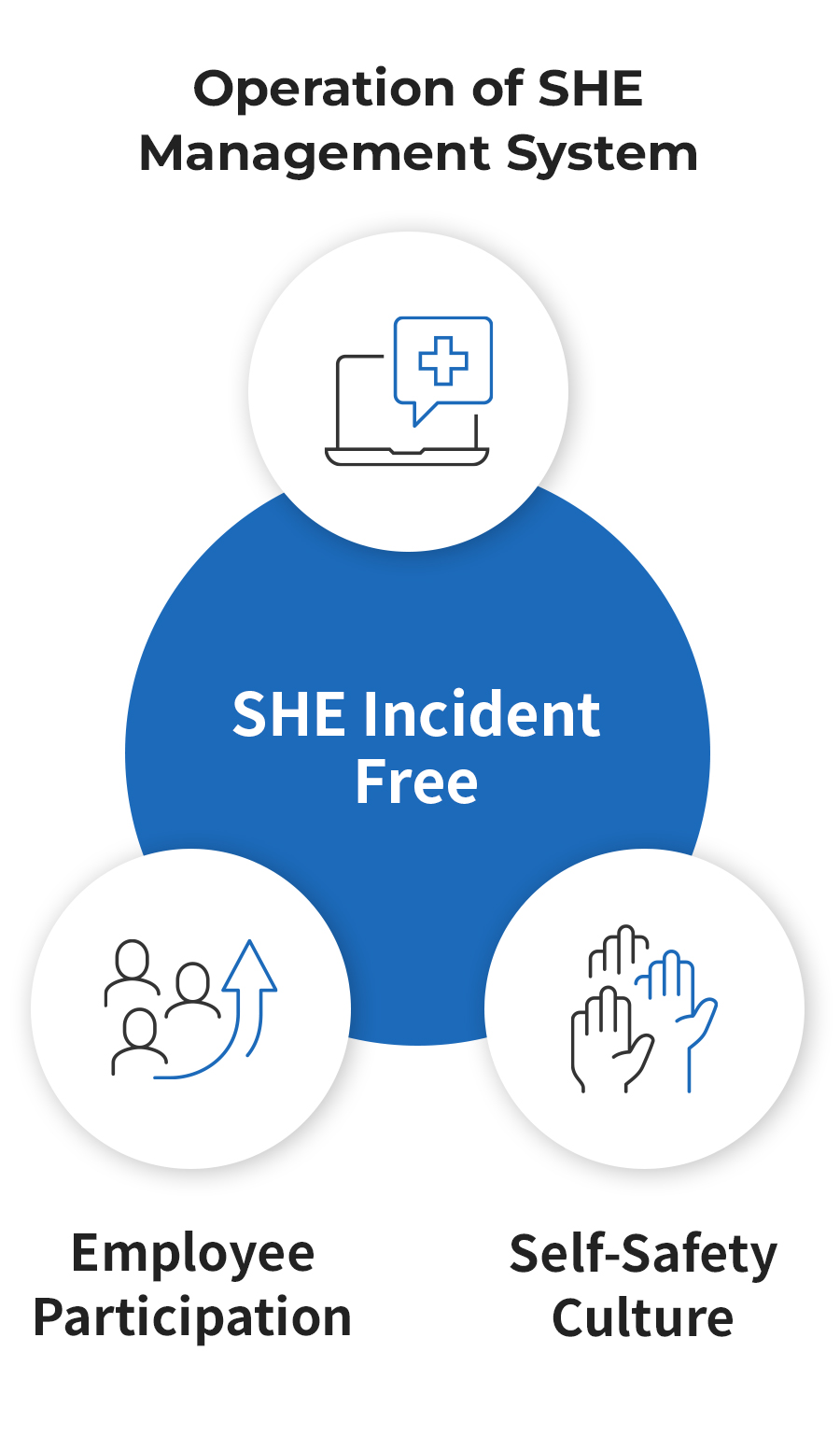 ESH Incident Free
Operation of ESH Management System
Employee Participation
Self-safety culture
Chief Safety
Officer's
Statement on
ESH Policy

Based on the respect for human life and dignity, Samsung Biologics shall establish a safe and healthy workplace for all employees, clients, and communities, and contribute to the protection of the environment in order to create a more sustainable future. Our ESH Management System shall be considered as a top priority when carrying out any strategic decisions to ensure effective execution. Our ESH policy is laid out as follows:

- Leadership recognizes the value of a safe environment and will take the initiative to prioritize all goals associated with it.
- A strict ESH Management System shall be faithfully implemented and continually developed to comply with domestic and international regulations, compliance to agreements, and prevention of accidents.
- Resources necessary for the continuous improvement of ESH initiatives shall be provided, and ESH policies and management performance shall be shared with all interested parties.
- Targets shall be set to reduce environmental pollutants in order to create a safe working environment and sustainable future.

Samsung Biologics recognizes the importance of a safe and healthy workplace and together with our employees, we instill core safety and health practices to encourage proactive engagement in protective work techniques and risk management for the reduction of accidents and injuries.

Chief Saftety Officer Kun Lo

Feb 16, 2022
Sustainable
development

Samsung Biologics operates ISO 45001 (Safety & Health Management System), ISO 14001 (Environment Management System), and ISO 50001 (Energy Management System), while abiding by international and local regulations and client requests.
ESH
Management
System

1. Strengthening ESH Management System

- Comply with local and international regulations and agreements on safety, health, environment, and energy.
- Develop and implement internal processes and procedures to mitigate business risks and identify opportunities, while increasing the quality of the work environment.
- Train employees to understand and implement ESH considerations into all areas of operation.
- Share ESH performance with all stakeholders.

2. Establishing a Safe & Healthy Workplace

- Drive proactive safety management to establish an incident-free workplace through targeted safety and health risk reduction techniques.
- Protect employees and communities from external hazards such as natural disasters, fires, and contagious diseases.
- Maintain an emergency response system for business continuity.

3. Minimizing Environmental Impact

- Reduce environmental pollutants, chemical emissions, waste generation, and energy/water use throughout the business, while prioritizing recycling initiatives.
- Communicate continuous climate change efforts to stakeholders.
- Invest in conservation programs that positively impact the local community.