Safety ∙ Health ∙ Environment Management
Samsung Biologics seeks to realize the harmonious coexistence of individuals, companies, and the environment and become the World SHE (Safety, Health, and Environment) Champion by operating the strictest Safety, Health, and Environmental management and practices.
SHE Policy
Samsung Biologics shall continuously strive to accomplish a no disease, no pollution, and accident-free work environment based upon our principles of complete respect for human life and dignity.
Senior management shall remain fully committed to valuing and prioritizing our goals for Safety Health and Environment. (hereinafter called SHE). Senior management shall pay particular attention to the requirements from local communities, governments, and NGOs.
All of our employees are expected to actively participate in the daily SHE activities, and each and every employee shall act as an agent of change in creating a better workplace.
Samsung Biologics shall identify all hazardous aspects on employees and minimize any adverse impact.
We must do our best to prevent environmental accidents and lead a sustainable future by environmental pollution reduction and prioritizing environmental value.
Manufacturing operations shall be in compliance with the legal requirements of Safety, Health, and Environment. All domestic legal requirements shall be satisfied while the international rules and regulations shall be adhered to, as applicable.
CEO President,
Dr. Tae Han Kim
Environment
Objectives for the

green management

of
Samsung Biologics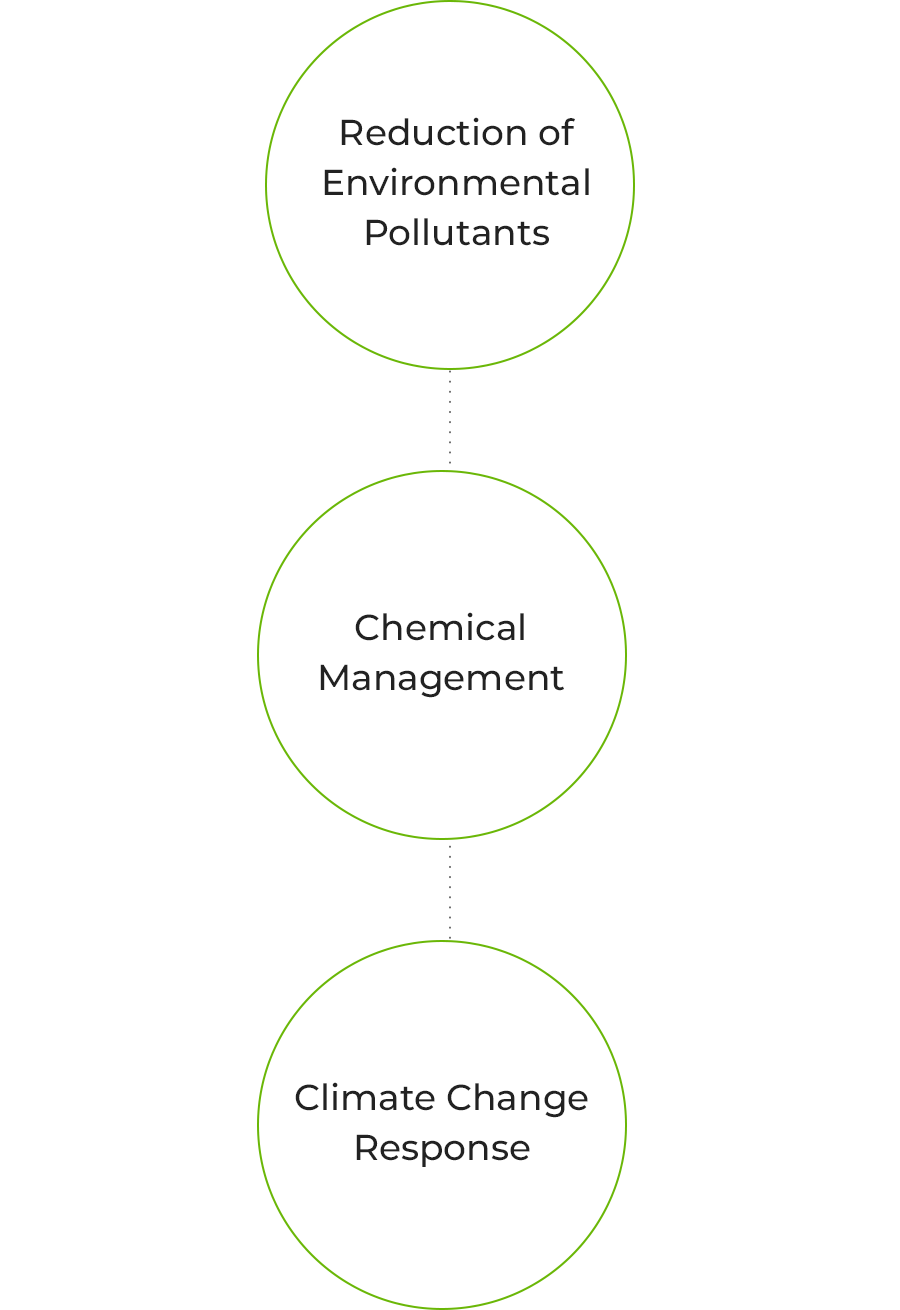 Reduction of
environmental pollutants
Samsung Biologics continues to manage emission sources that can cause environmental pollution, preventing environmental pollution accidents in advance, and making efforts to reduce pollutants by following environmental regulations and regulations
Climate Change Response
Samsung Biologics is actively responding to climate change through various activities such as regular energy usage diagnosis and high efficiency facility introduction.