Safety ∙ Health ∙ Environment Management
Samsung Biologics seeks to realize the harmonious coexistence of individuals, companies, and the environment and become the World SHE (Safety, Health, and Environment) Champion by operating the strictest Safety, Health, and Environmental management and practices.
SHE Policy
Samsung Biologics shall continuously strive to accomplish a no disease, no pollution, and accident-free work environment based upon our principles of complete respect for human life and dignity.
Senior management shall remain fully committed to valuing and prioritizing our goals for Safety Health and Environment. (hereinafter called SHE). Senior management shall pay particular attention to the requirements from local communities, governments, and NGOs.
All of our employees are expected to actively participate in the daily SHE activities, and each and every employee shall act as an agent of change in creating a better workplace.
Samsung Biologics shall identify all hazardous aspects on employees and minimize any adverse impact.
We must do our best to prevent environmental accidents and lead a sustainable future by environmental pollution reduction and prioritizing environmental value.
Manufacturing operations shall be in compliance with the legal requirements of Safety, Health, and Environment. All domestic legal requirements shall be satisfied while the international rules and regulations shall be adhered to, as applicable.
Environment
Objectives for the

green management

of
Samsung Biologics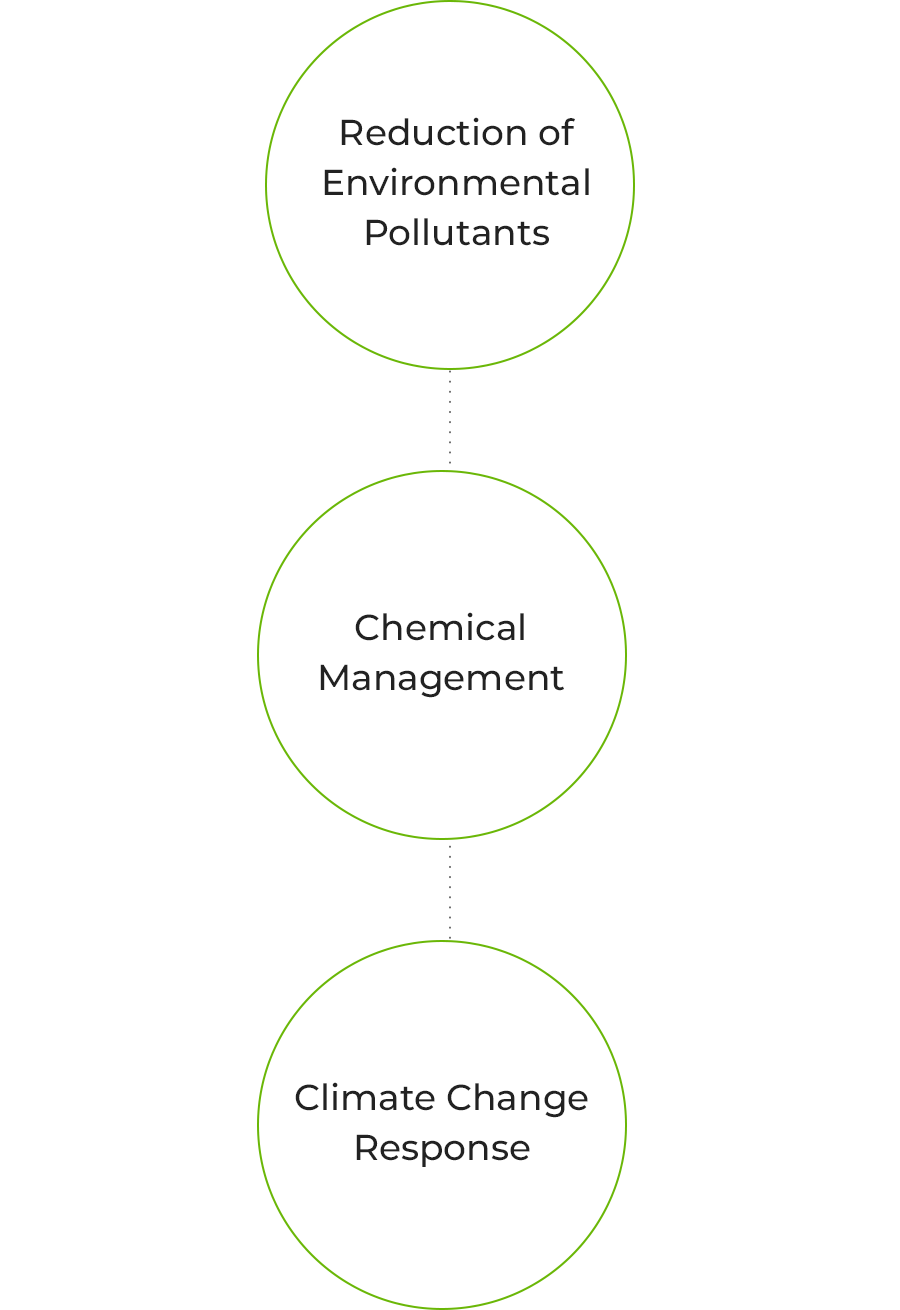 Reduction of
environmental pollutants
Samsung Biologics continues to manage emission sources that can cause environmental pollution, preventing environmental pollution accidents in advance, and making efforts to reduce pollutants by following environmental regulations and regulations
Climate Change Response
Samsung Biologics conducts climate change response activities based on the slogan, "Driven. For Life." along with the global paradigm shift towards a low carbon economy.
Samsung Biologics has established a climate response system which complies with ISO50001 guidelines, and has operated continued energy saving activities with an organization for core energy management team.
CEO Message for Efficient Energy Management
Samsung Biologics pledges to mitigate the impact of climate change caused by energy use and fulfill its role and responsibility in protecting the environment as a contributing member of society. As a global leading CDMO company, we hereby establish and will actively implement our "Energy Management Policy" to pursue sustainability.

Through our Energy Management Policy, we will establish goals for the performance and continuous improvement of our energy management system, acquire the necessary resources and information, and utilize them to achieve our goals.

We will strive to identify and comply with regulations and stakeholder requirements related to energy efficiency and energy use.

We will strive to purchase energy-efficient products and services, to review energy usage in the planning process of products, equipment, facilities and processes, and to pursue energy performance improvement and innovation.

We are aware of the importance of energy and climate change, and will do our best to continuously improve energy performancein key business activities.
Samsung Biologics
President & CEO
John Rim