Service Scope
Development
Path from
Gene to IND

At Samsung Biologics, our development experts generate and optimize scalable, robust process for reliable support of our clients' clinical and long-term commercial supply.
Our services include the development of cell lines, upstream and downstream processes, analytical methods and formulations.
We connect all aspects of development to clinical and commercial production to form an integrated process.
From Gene to IND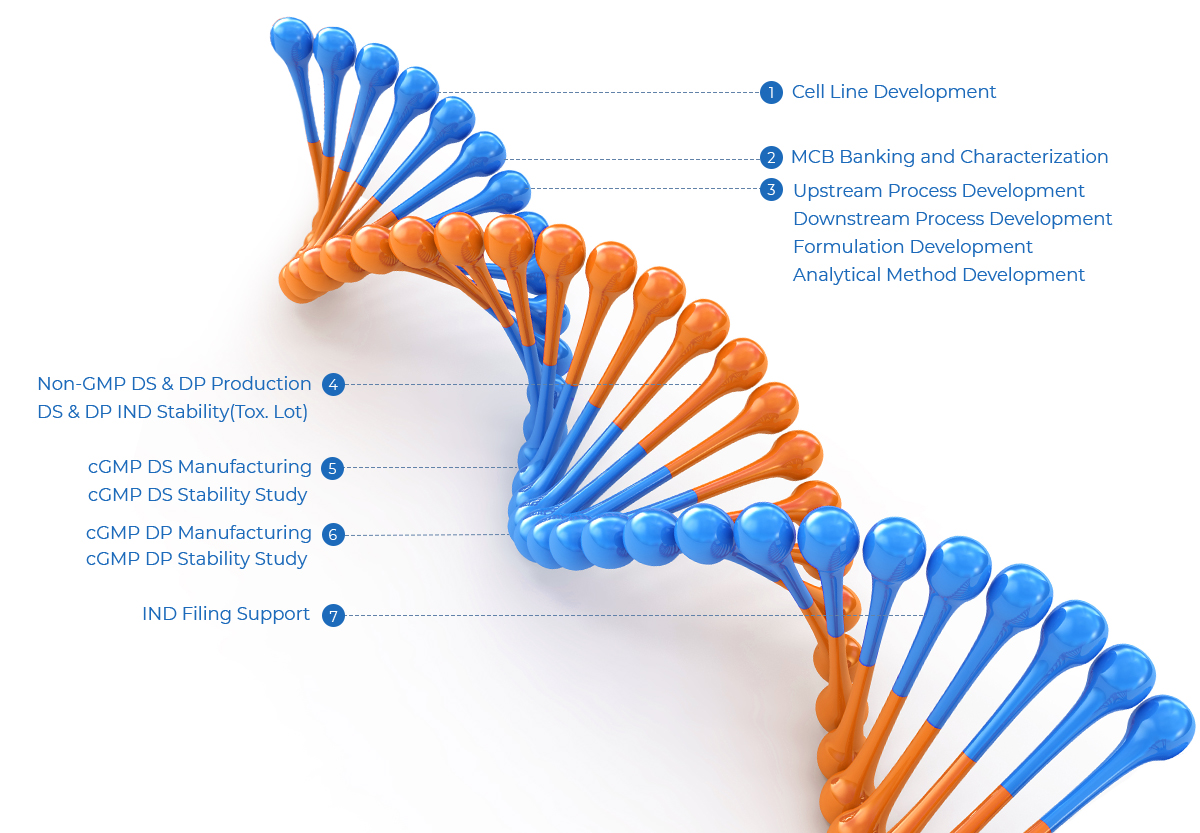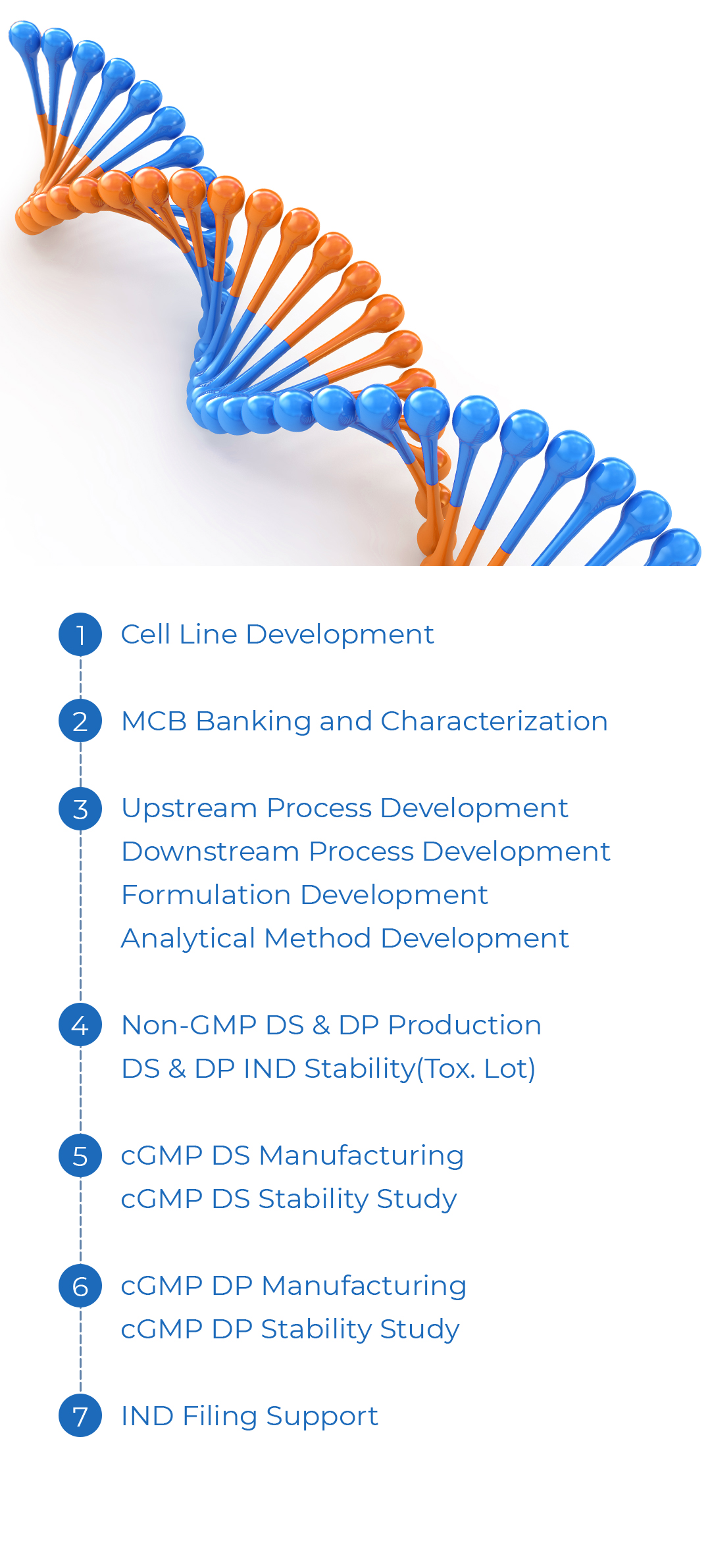 Cell Line Development
MCB Banking and Characterization
Upstream Process Development
Downstream Process Development
Formulation Development
Analytical Method Development
Non-GMP DS & DP Production
DS & DP IND Stability(Tox. Lot)
cGMP DS Manufacturing
cGMP DS Stability Study
cGMP DP Manufacturing
cGMP DP Stability Study
IND Filing Support